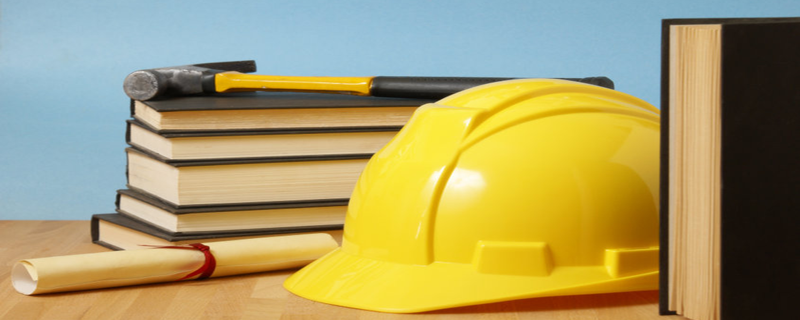 In a bid to tackle the skill shortage, the government have recently announced that there will be nine new Institutes of Technology, as well as a multi-million pound investment in skills and technical training, specifically targeted at upskilling Britain and creating opportunities for everyone. School Building Magazine editor Joe Bradbury investigates:
It's no secret that the construction industry is suffering from a growing skills shortage. Due to the dwindling talent pool, the sector has long struggled with a shortage of experienced labour, making it more difficult than ever to meet deadlines.
This is a major issue for the government, whose goal of building 300,000 new homes per year by the mid-2020s is becoming increasingly improbable. Indeed, the Royal Institute of Chartered Surveyors (RICS) reports that the shortage of skilled construction employees has reached an all-time high since 2007. In short, the industry will need to hire more people. But those people will require substantial training. This is where the new Institutes of Technology come in.
The hope is that more high-quality, flexible education and training will benefit adults and young people across the country, levelling the playing field and assisting more individuals into higher-skilled, higher-wage professions.
Starting in September of this year, anyone wishing to upskill or retrain will have access to more than 100 short courses ranging in length from six weeks to a year, allowing them to spread their studies out and learn at their own speed. More than 20 universities and colleges will offer the courses in areas where there are skill shortages, such as construction, education, and healthcare, as an alternative to a typical three-year degree.
Nine more Institutes of Technology were announced just before Christmas in locations such as Blackpool, Derby, Salford, and Essex, increasing the total number of institutes to 21 throughout the UK and fulfilling the government's campaign goal. Institutes of Technology are one-of-a-kind partnerships between employers, colleges, and universities that focus on providing high-quality Higher Technical Education and training in areas such as advanced manufacturing, digital and cyber security, aerospace, education, construction and healthcare in order to provide the skilled workforce that businesses require today.
A total of £150 million has been awarded to 100 colleges and universities to improve their facilities and equipment in order to increase access to higher technical training and flexible courses in key subjects like engineering, healthcare, and science, which will help to close regional skills gaps and boost local economies.
Speaking on the subject, Education Secretary Nadhim Zahawi said "Ensuring everyone is given the opportunity to reach their full potential, no matter their age or life stage, is a vital part of our mission to level up this country.
"These measures, including our new short courses and nine new Institutes of Technology, will boost access to more high-quality and flexible education and training – giving people the chance to learn at a pace that is right for them, while ensuring we have the skilled workforce needed to boost our economy."
Why is the construction industry experiencing a skills shortage?
One in five construction employees are aged over 55. This means that now in the early 2020s, when the industry should be hitting its homebuilding targets, most have reached or are close to retirement age. An ageing workforce and an uphill recruitment battle are a combination that could have a detrimental effect on the industry.
Another key issue that is contributing to the skills shortage is that the construction industry as a whole is still battling with an image problem.
To keep up with demand, the construction sector has to recruit new workers, yet to many outsiders, the image of wolf-whistling workers on cold and muddy construction sites still persists. To attract new workers, the industry must shed its unfavourable image and demonstrate how far it has progressed.
What can we do as an industry to address it?
There are a number of ways that construction companies can reach out to the right candidates and ensure them that a career in construction is exactly what they're looking for.
Young people need to be re-educated about what construction is truly like in order to ensure that the future workforce in construction is dynamic and engaged.
Only one in ten children between the ages of 16 and 18 would choose a career in construction, according to a survey conducted by L&Q Group. Their chief concern seemed to be that the job might be "difficult and unexciting."
Therefore, working collaboratively with schools and colleges to promote the industry is an excellent approach to teach young people that construction offers a variety of employment options. Construction companies have the chance to assist in overcoming the skills gap with fresh talent by providing appropriate training programmes. The skills deficit affects more than just labour-intensive jobs; there is also an increased demand for tech and digital skills.
While it is critical to ensure that next-generation workers are aware about the sector, there are other talented groups that are waiting to be hired.
Every year, over 14,000 people leave the military, which means the construction industry has access to a pool of highly trained workers with transferrable abilities. A number of businesses have already reaped the benefits of military leavers, and some even offer specialised training and learning credits to help them get completely trained as quickly as feasible.
Addressing imbalance
Construction has always been a male-dominated business, which contributes to the problem. According to statistics, the number of women working in construction increased by only 0.7% between 2007 and 2016, ending in an exceedingly low 12.8% total.  Nearly half of all construction workers say they've never had a female manager.
Women in construction, regardless of their role, are undervalued. Given that women account for half of the population, it seems absurd that the sector is overlooking so much potential talent that could help close the skills gap.
In summary
Only a devoted and capable workforce can help the building sector deliver three million new social homes over the next 20 years to address the housing crisis and address the 11,000+ homes throughout the UK that have been vacant for 10 years or more. To do so, we must confront the skills shortage head on and fill the anticipated 224,000 positions that must be filled in order to meet some incredibly ambitious goals set by the government. We cannot do it alone. We need people we can trust. Therefore, e mployer within the construction industry should look for new and different ways to deal with the skills shortages. It is everyone's obligation to show that construction isn't only "hard hats and hi-vis" and that there are plenty of offsite opportunities to entice, intrigue and thrive in.
There were approximately 1.42 million unemployed people in the United Kingdom in the three months to October 2021, with the figure in December 2020 being the highest number since September 2015, when there were just over 1.76 million unemployed. It's a simple fact that more people will be able to find work if their skills are improved.
Hopefully, along with assistance from the Institutes of Technology, as well as a multi-million pound investment in skills and technical training, we can raise everyone's chances of making a living and deliver a built environment fit for the future.
https://schoolbuilding.org.uk/wp-content/uploads/2022/02/SB-EDIT-WINTER-22-10.02.22.png
320
800
Lyn
https://schoolbuilding.org.uk/wp-content/uploads/2019/06/Screenshot-2019-06-10-at-11.25.53.png
Lyn
2022-02-10 14:53:33
2022-02-20 12:22:37
Tackling the skills shortage in 2022